5 Tricks Control Diet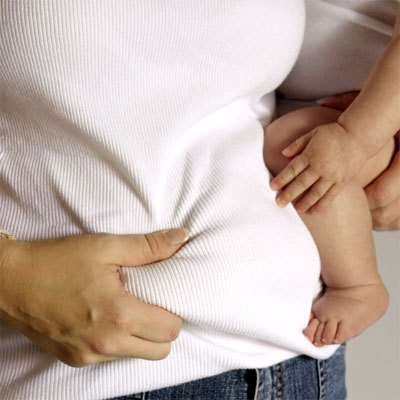 There is an easy way to control the amount of food intake into your body. Consider five tricks.

Enjoy your Food consumption
Take your time to really enjoy every meal or snack that you consume. do not hurry, focus on each bite, so help you how good the food / snacks are. These benefits proved able to reduce intake of calories into your body.
Make this as routine, so that eventually becomes a habit. Your self-motivation to do that when you are at the table / place to eat your subscription.

Change your cutlery smaller
There proverb says: "Your eyes are bigger than your stomach". In fact it is. When we are at the table / restaurant, when we use the plates, bowls, or large cup, we will be more self-serving and consuming more food.
For example, eat a salad from the smaller plate is also a small bowl. Thus unwittingly will serve yourself less food consumed, or if you eating utensils in the big house, time to replace the equipment smaller.

Measure your food portions
So far, how often do you snack? if too often, change your habits are. Because when we are often snacking, we can not measure the number of servings of foods we consume.
From now on, take your snacks in smaller containers, or make it a habit not to take the excess food while attending a party.
Although with smaller portions, just feel every bite, it nevertheless remains the same, just as good.
Thus, you begin to get used to consume the food according to the desired portion of the body.

Know your weaknesses, and manage daily food journal
Try to want to admit that you have a weakness when dealing with food. In fact, you often difficult to say no to a food that becomes your favorite. so if you've already started to chew you can not stop it.
Take a moment to think about your weaknesses in the food. After that take steps to avoid eating your favorite foods in excessive portions. Convince yourself to be disciplined with your plan is, and try to suppress your desire to indulge tongue.
Do not forget to make daily eating journal, Start your meal with a track record. Make a list of all the calories, fat or carbohydrate that you eat, because a simple list can also produce great things. Do not forget to include drinks, sauces, spices, and other small things. by adding the word "taste" in your agenda column. Remember the extra calories can be hidden in these foods.

Familiarize protein breakfast and multiply
Research showed that people who have breakfast body mass index lower, and consume less total calories each day than people who skip breakfast. Breakfast also allows one to feel not hungry all day.
Research show that the protein plays an important role in regulating food intake and appetite someone, usually will regain weight after weight decreased significantly. Always choose foods based on proteins, such as nuts, egg whites, lean meats, low-fat milk, and dairy products (cheese, yogurt). All of these types of proteins are able to build protein in the body without adding fat.

Good luck, may be useful.
Related Post: